East Perth Chiropractic Health Centre Covid-19 Notice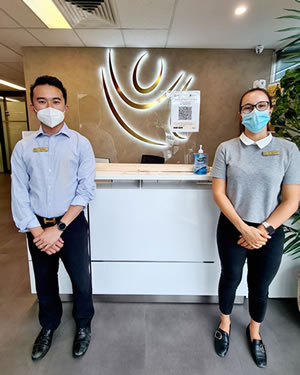 Covid is now here with us, and our team is here for you. Our health is more important than ever, and your safety is our top priority. We want to let you know that we will remain open throughout this outbreak and will implement some of the highest and best hygiene measures and protocols to help protect you and your family. Let's get through this together.
- Dr Alan Le, Director & Owner of East Perth Chiropractic Health Centre
Our Covid Promises
Our staff will be regularly RAT tested.
All patients will be temperature/fever tested on arrival.
Rooms & treatment tables wiped down between each patient.
Hourly common area cleaning.
No patients or staff are allowed to be unwell.
Staff are wearing N95 Masks & soon face shields
Reducing all contact, going cashless and pen-less.
Increase fresh air and ventilation.
Patients must attend their appointments on time.
No Food/Water/tea/coffee consumption in the clinic.

East Perth Chiropractic Health Centre | (08) 9221 1166