Dr Jack Cutler (Chiropractor)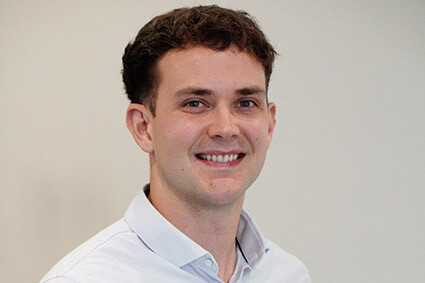 Originally from WA's Southwest, Jack grew up playing soccer, cricket, and basketball. Currently, Jack still enjoys keeping himself active through weight training, soccer, and swimming. In 2021 Jack completed the Rottnest Channel Swim and plans to take on the challenge again in the coming years.
Jack has always had an interest in a career in health to engage his passion for physical and mental wellbeing as well as exercise rehabilitation. This passion has driven him to complete a double degree which includes a Bachelor of Chiropractic Science and a Bachelor of Clinical Chiropractic.
Jack's love for sport transcends into his style of care catering to all different types of patients. He also tailors his treatment plans to fit each individual's lifestyle. He utilises a wide range of treatment techniques including adjustments, soft tissue therapy, dry needling, and evidence-based exercise prescription.
Ready to Reach Your Health Goals?
Book in with Jack to see how he can help you reach your health and well-being goals. We look forward to meeting you.
CONTACT US »

Dr Jack Cutler | (08) 9221 1166