Dr Navid Wali (Podiatrist)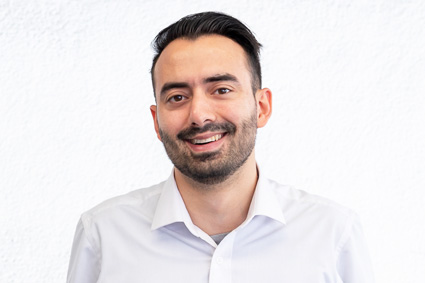 I always had a passion for the medical field. It was the hands-on aspect of Podiatry that drew my interest and inspired me to become a Podiatrist."
Dr Wali enjoys having the opportunity to manage a vast array of conditions ranging from paediatrics to general care to systemic conditions and sports-related injuries and rehabilitation.
Dr Wali offers care in the following areas of Podiatry:
Sports injuries and rehabilitation
Children's feet and lower limb problems
Management of ingrown toenail complications
He uses the latest technology to deliver a tailored care plan for each patient.
Education and Professional Development
To prepare for his career, Dr Wali earned a Bachelor of Science Majoring in Physiology and Pharmacology from the University of Western Australia. He graduated in 2013. Then, he attained a Doctor of Podiatric Medicine, also from the University of Western Australia, in 2016.
To stay abreast of the latest in Podiatric therapies, Dr Wali takes many hours of continual professional development a year. He always wants to achieve the best outcome for his patients.
Finding Fulfilment in Helping Patients
For Dr Wali, the most gratifying aspect of his job is working with his patients to achieve their goals. "Nothing brings me more fulfilment than watching my patients transition from having pain that puts them off from activity (and even walking) to getting back on their feet and doing what they love."
Enjoying Life in Perth
When he's not at East Perth Chiropractic Health Centre helping patients, Dr Wali loves the outdoors. He especially enjoys hiking. Playing weekly indoor futsal and spending quality time with family and friends are his other favourite things to do.
Book an Appointment Today
As your feet are the foundation of your body, you want them to feel great. Contact us today to schedule an appointment!
CONTACT US

East Perth Chiropractic Health Centre | (08) 9221 1166