Join our brand new Super Clinic!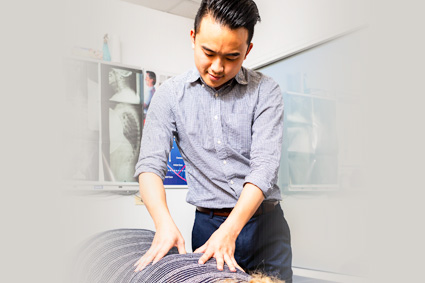 Coming Soon in March 2019!
Are you a healthcare practitioner?
Are you looking to scale up & run your own business?
Are you great at what you do and passionate about it?
Is collaboration & growth important to you?
Do you like to work with freedom and flexibility?
Our brand new, vibrant and modern multi-disciplinary clinic is located in the beautiful serenity of East Perth. We are dedicated to creating and growing an elite team of health professionals all working in synergy; to provide the highest quality care, topped with exceptional service.
We're a proudly different, diverse multi-modality clinic
We're all working together to help people get the most out of life.
We care about our patients, as individuals
We pride ourselves to be above and beyond in customer service and care.
Our difference:
100% Satisfaction money-back Guarantee. (for chiropractic service)
Convenient Location
Quality Service
Compassionate Care
Trusted Professionals
We have multiple rooms in our completely brand new, custom built & modern healthcare practice to share with the right candidate – providing the dream opportunity for a health professional looking to be part of a team.
Location is key and this space offers great road & foot traffic with high exposure to both surrounding locals and office commuters, several public transport options, and easy accessibility.
Your own room in our fully-functioning clinic includes any time use of our reception, bathrooms, kitchen and even your own office.
Based on public demand we are looking for these health professionals:
2x Remedial Massage Therapists.
Physiotherapist
Dietician
Podiatrist
Naturopath
Occupational Therapist
Psychologist
We are open to speaking to other health professionals such as GPs, speech pathologists, audiologists, acupuncturists, Bowen, Ex Pys, Bowen, nurses, councillors, health and wellness advocates.
Requirements:
Minimum 2 years+ clinical experience.
Established business looking to relocate or expand to a new and more central location will be an advantage.
Some of the unique opportunities offered are:
Prime commercial location with maximum street-front exposure in Perth City.
High density of local office workers and locals in the surrounding East Perth community.
You have the potential to have another person in your profession to share the room. This allows you to fully maximize the use of the room.
Reception staffed with an experienced, full-time practice manager (Registered Nurse experience) for the majority of opening hours and available for you to utilize at an additional cost.
Virtual assistance & online booking system for after-hours bookings and service.
Comprehensive marketing & advertising plan available on all online platforms.
You will receive leads & referrals from the passive and organic marketing and through networking events.
Powerful high-end website with strong SEO dominance with the option to fully utilise our website facilities.
Please Note:
We are looking for full-time or full room commitment but will consider part-time.
Opening hours 8am-6pm Monday to Friday including half day Saturday. You choose your own hours.
3-month, 6-months, and 12-month commitment options. There is an incentive to cost, fitout, furniture and the best part is the level marketing & advertisement provided based on your commitment duration.
Cost: Market price + additional service and facilities required; such as reception, Hicaps, website, marketing and private parking.
Take advantage of this amazing opportunity – limited rooms available! Application close 4th of March 2019.
Application Instructions:
1. Express your interest by emailing our Practice Manager at admin@eastperthchiro.com.au with a brief introduction and your availabilities for us to have a brief chat.
2. We will then provide you with an online link (Calendly) to book in a 30min or 60min online video call (Zoom) with myself at a time that suits you.
We look forward to speaking to you soon. Let's work together to change Perth healthcare for the better.