Meet Taylor Nicholas
Occupational Therapist Bsc (OT) (Hons)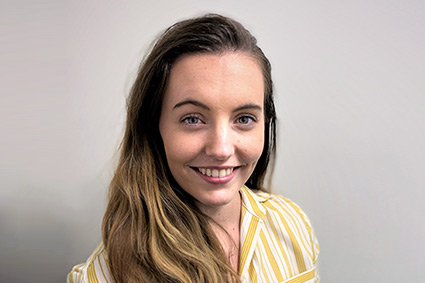 Taylor graduated from Edith Cowan University with a Bachelor of Science (Honours) in Occupational Therapy. Throughout her degree, Taylor gained valuable experience in the areas of soft tissue, paediatrics, aged care and disability.
Taylor has participated in many sports at a high level, such as tennis and hockey, which have led her to experience the benefits of injury management. Taylor's passion for soft tissue stemmed from her own personal experience of chronic pain. This need to manage her chronic pain as well as recovery from sport related injuries ultimately sparked her desire to help others experience the benefits of soft tissue therapy.
Taylor believes that soft tissue education and treatment is key to reducing pain, addressing injuries and allowing the body to function at an optimal level. She is fascinated by all areas of the body and strongly believes that soft tissue therapy can provide numerous benefits to people of all ages, abilities and occupations.
Taylor is enthusiastic about helping people to optimise their function in their daily activities.
Get to know more about Taylor when you book a visit to our practice.
East Perth Chiropractic Health Centre | (08) 9221 1166