Chiropractic Care
Chiropractic is aimed at looking after your spine and nervous system so that you may feel, move and function better. When it comes to techniques, you can think of Dr Ray Saberi (Chiropractor) as an "all-rounder."
Understanding Your Individual Needs
With a tailored approach, our doctors will make sure that you receive the technique that's most appropriate for you. He can use a gentle touch, recommend exercises and rehabilitation or work with you on your posture. Before starting, we'll explain to you exactly what you can expect so that there are no surprises.
The Techniques Used at East Perth Chiropractic Health Centre
Gonstead – A very specific spinal analysis using xray & motion palpation
Diversified – Various manual Chiropractic techniques to address the cause.
Thompson Technique – A specific system of analysis using leg length testing & Thompson drop piece table.
SOT – Sacro Occipital Technique is a low force technique with a specific protocol for people who prefer not to be adjusted manually.
Activator – Low force adjusting tool with a specific leg length testing protocol, this is ideal for people of all walks of life or who may be nervous.
Applied Kinesiology – A system that uses muscle testing to guide your individualised treatment protocol.
Individualised Drop Piece – Developed by our East Perth chiropractors to specifically to address shoulder and hip dysfunction.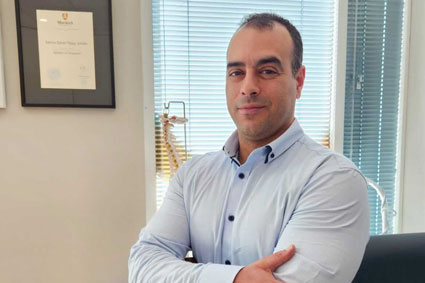 Restoring Balance Naturally
We often recommend that patients consider chiropractic first once an injury occurs. Doing so may may decrease the likelihood of invasive surgery and further injury. Another advantage of chiropractic is that many find it may provide drug-free relief, a benefit for those wishing to avoid medication.
Contact Us Today
Book your time at our central Perth location on Royal Street! There's ample parking in the surrounding area.

Chiropractic Care Perth WA | (08) 9221 1166