Our Unique Process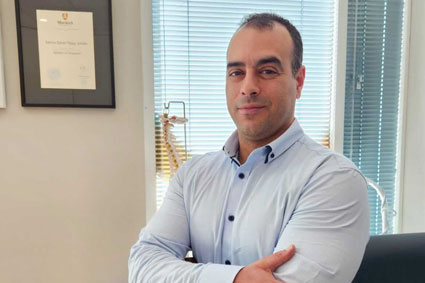 Dr Ray Saberi and Dr Jacinta Laurino look after you and your case as a whole. Our goal here is simple, and that's to find the root cause of the problem and what is the optimal therapy for it. We are different because we pay attention to the detail of what has happened in the past such as previous injuries, falls, sporting accidents and other work-life stressors that may be contributing.
Your Personal Health History
We want to listen to you, as you know your body best. We will then ask questions to gather a detailed health history and what has brought this on and any effects onto your work or life at home. This is our chance to find your personal goals in your health and the outcome you wish to achieve.
Spinal & Physical Assessment
This is the fun part where we investigate further by performing a thorough neurological, orthopaedic and spinal assessment. We will examine the area of concern to see if it is linked to any other bones, joints, muscles or nerves. A full scoliosis and postural assessment will also be completed.
Collecting Information
We find out if you need any further investigations or scans.
If it is a simple fix, we will get started right away and explain our recommended method of treatment and outcomes to expect. But if our doctors think an image, such as a bulk bill x-ray, is needed to confirm the cause and diagnosis then we will recommend that prior to treatment.
Follow up & Care Plan
Our goal now is to provide you the highest level of care with the latest research. We will map out things you need to do and avoid doing at home and at work. Whether it's going to take 2 visits or 10 visits will be dependent on the severity of the problem and your goals. Our treatment includes a thorough rehab plan and home care exercise to prevent the problem from reoccurring. We want happy healthy patients.
Get Started Today
Book your time at our central Perth location on Royal Street! There's ample parking in the surrounding area.

Our Unique Process | (08) 9221 1166