Dr Jacinta Laurino (Chiropractor)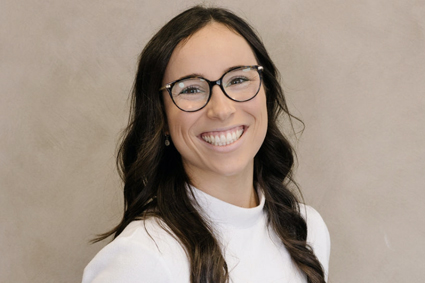 Dr Jacinta Laurino always had a passion for science-in particular, she enjoyed learning about the human body and how it operates. From a young age, she began looking into health sciences and decided it was the perfect career path for her. Combined with her love of working with people, chiropractic ultimately became an ideal fit.
Every day, she's excited to face the challenges new patients will bring, and looks forward to welcoming people from all walks of life into the practice.
Dr Jacinta Laurino attended the renowned Murdoch University. She holds of Bachelor of Science in Chiropractic and an additional Dry Needling certification. She has over 7 years of Chiropractic experience.
With a love of learning, she regularly attends professional development courses in order to provide patients with the best possible care.
Outside of the Practice
When she isn't crafting custom, focused care plans for her patients, she enjoys exercising, catching up with family and friends and biking around Perth.
Get to know more about Dr Jacinta Laurino when you visit us for your next appointment!
CONTACT US

East Perth Chiropractic Health Centre | (08) 9221 1166