Welcome to East Perth Chiropractic Health Centre – Make Your Neck & Back's Health A Priority Today!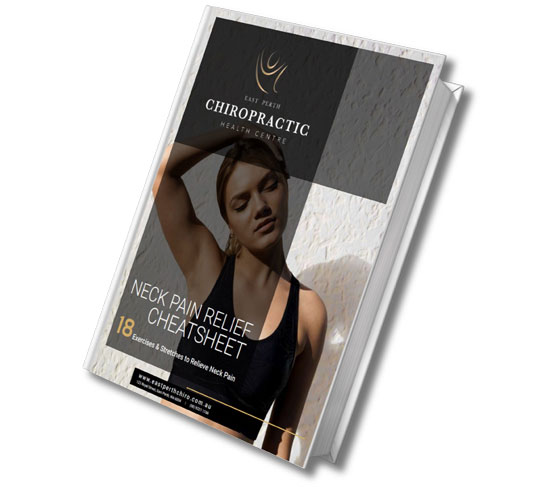 Your Neck Pain Relief Cheat Sheet eBook
Learn 18+ ways to relieve your neck stiffness & pain and improve your posture at home or at work!
Thank you for your interest in our Neck Pain Relief Cheat Sheet ebook. We're happy to hear that you're taking the first step towards finding relief for your neck pain.
Simply click on the "Download eBook Here" button below to get access to your free copy. We hope you find the information useful and effective in easing your discomfort.
Our neck pain relief eBook will teach you:
How to identify the causes & symptoms of neck pain
How to improve posture at home or at work
18+ Exercises to relieve neck pain & strengthen it
Next steps if your pain still persists.
Please Note: This guide is to provide exercises and techniques to temporarily alleviate neck pain, reduce neck stiffness and improve posture. If your neck pain persists or worsens, we highly recommend seeking professional chiropractic care for a comprehensive evaluation and treatment plan.
If you have any questions or concerns, please contact us. We're always here to assist you with any issues or queries you may have.